You're invited to… Ouran High School Host Club!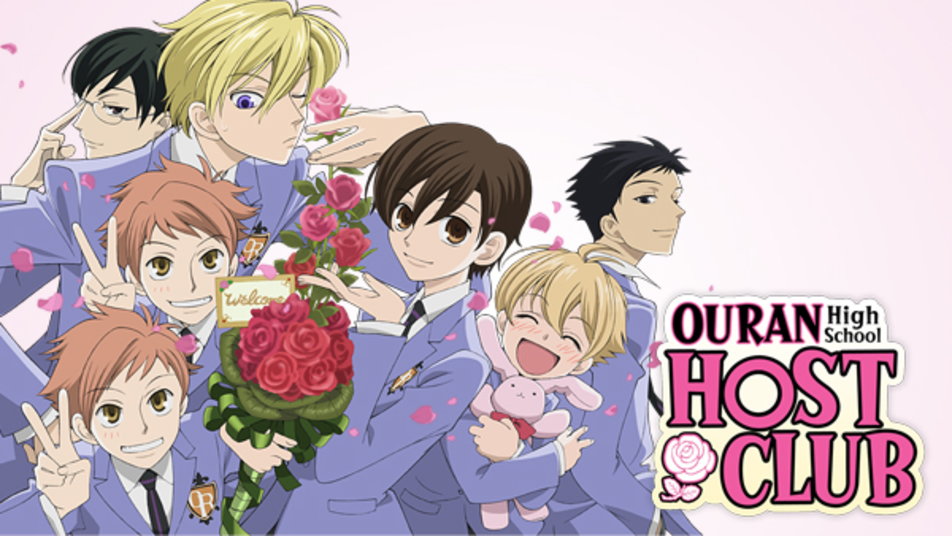 Available here.
I spent many years avoiding this manga series. I really regret that decision. I'm not sure why I avoided this manga series other than the fact that I thought it would be like other stereotypical shojo manga. Now stereotypical shojo manga usually involves a girl who is in love with a boy, but that boy hates her until he eventually falls in love with her. Ouran High School Host Club is not that kind of manga series. Haruhi, the female protagonist, and the host club members are so far beyond that stereotype it's laughable, in fact the characters themselves laugh at those stereotypes. Haruhi is smart, witty, and strong; qualities that are rare in quite a few shojo mangas.
To give some context, this manga is about a young girl named Haruhi. She is a scholarship student at Ouran, and her family is of the lower financial class. While exploring the school she tries to find a quiet place to study and ends up knocking over a vase worth 80,000 dollars, a vase that belongs to the host club. The host club allows her to work for them (basically until she graduates) so she can pay off the debt. As she slowly pays off the debt she gets to know the other host members: Tamaki, Kyoya, Hikaru, Kaoru, Mori, and Honey. Within the first manga you get to know these boys at face value. You learn that they're rich and you also learn that they're indulgent.  They are also funny, smart, and very bored which is why they put together the host club, to entertain the other rich and bored students. All of the host club members seem like they would be the worst of friends because they are all so different. Haruhi is the no-nonsense one, Tamaki is the overly passionate and kind one, Kyoya is the critical one, Hikaru and Kaoru are the tricksters, Honey is the childish one, and Mori is the stoic character. Though all are vastly different, through the manga (which is 18 volumes) their bond grows and they become greater friends. You will find yourself connecting to all of the characters. All in all it's a funny, exciting, and thoughtful manga series, one that I highly recommend.
Enjoy!
Cera House
Southport Library