Tired of the same old superhero comics? Hero flies in and saves the world. Yeah, we get it. Here's a list of graphic novels that go beyond tights and capes.
The Plain Janes by Cecil Castellucci (TEEN 741.5 CAS): When Jane moves to the suburbs, she thinks her life is over, but she meets three friends who form a club called P.L.A.I.N. (People Loving Art in Neighborhoods). Can art really save a group of misfits from high school? Check out the official site here.
Scott Pilgrim's Precious Little Life by Bryan Lee O'Malley (TEEN 741.5 OMA v.1): Scott Pilgrim's life is fantastic. He's 23 years old, in a rock band, between jobs, and dating a cute high school girl. Everything's awesome until a seriously mind blowing delivery girl named Ramona Flowers enters his life. Check out the official site here.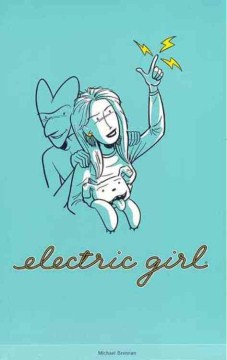 Electric Girl, Volume 1 by Michael Brennan (TEEN 741.5 B8384v01 2003): Virginia is your typical teenage girl with typical teenage problems. She's a college student with an adoring dog named Blammo, and an imaginary gremlin named Oogleeoog. Oh, and she also has the ability to store and discharge electricity at whim. Check out the official site here.
Runaways Vol. 1, Pride and Joy by Brian K. Vaughan (TEEN 741.5 VAU v.1): A group of teens discover their parents are part on an evil crime group called The Pride. The teens steal weapons and resources from them and learn that they have also inherited their parents' powers. Do they fight for good or evil? Read more about it here.
American Born Chinese by Gene Luen Yang (TEEN 741.5 YAN): Weaves together three interrelated tales about the problems of young Chinese Americans trying to participate in popular culture.
Confessions of a Blabbermouth by Mike Carey (TEEN 741.5 CAR): Tasha Flanigan loves to talk, especially on her blog, and when her mom brings home a creepy boyfriend and his daughter, Tasha can't help but talk about them. Check out the official site here.