June is LGBT Pride Month and to celebrate we are highlighting some of our books that feature LGBT characters.
This Book Is Gay
by James Dawson
Available as eBook
Lesbian. Bisexual. Queer. Transgender. Straight. Curious. This book is for everyone, regardless of gender or sexual preference. This book is for anyone who's ever dared to wonder. This book is for YOU.
There's a long-running joke that, after "coming out," a lesbian, gay guy, bisexual, or trans person should receive a membership card and instruction manual. THIS IS THAT INSTRUCTION MANUAL. You're welcome.
Inside you'll find the answers to all the questions you ever wanted to ask: from sex to politics, hooking up to stereotypes, coming out and more. This candid, funny, and uncensored exploration of sexuality and what it's like to grow up LGBT also includes real stories from people across the gender and sexual spectrums, not to mention hilarious illustrations.
You will be entertained. You will be informed. But most importantly, you will know that however you identify (or don't) and whomever you love, you are exceptional. You matter. And so does this book.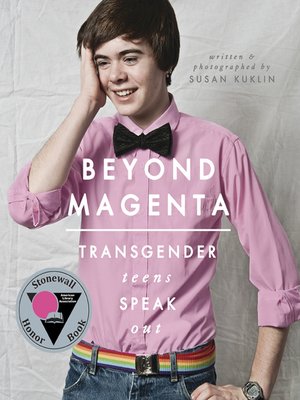 Beyond Magenta Transgender Teens Speak Out
Available as eBook
A 2015 Stonewall Honor Book. A groundbreaking work of LGBT literature takes an honest look at the life, love, and struggles of transgender teens. Author and photographer Susan Kuklin met and interviewed six transgender or gender-neutral young adults and used her considerable skills to represent them thoughtfully and respectfully before, during, and after their personal acknowledgment of gender preference. Portraits, family photographs, and candid images grace the pages, augmenting the emotional and physical journey each youth has taken. Each honest discussion and disclosure, whether joyful or heartbreaking, is completely different from the other because of family dynamics, living situations, gender, and the transition these teens make in recognition of their true selves.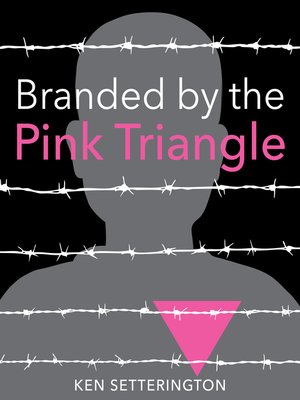 Branded by the Pink Triangle
Available as eBook
A history of the persecution of gay men by the Nazi regime during the Holocaust. When the Nazis came to power in Europe, the lives of homosexuals came to be ruled by fear as raids, arrests, prison sentences and expulsions became the daily reality. When the concentration camps were built, homosexuals were imprisoned along with Jews. The pink triangle, sewn onto prison uniforms, became the symbol of their persecution. This book combines historical research with first-person accounts and individual stories to bring this time to life for readers. From the first chapter, with its story of a young Jewish girl who was rescued from the depths of despair and starvation in the camps by a fellow prisoner who wore the pink triangle, to the last, entitled It Gets Better, which outlines the strides forward in gay rights made in the decades since the war, the feeling of bravery and perseverance in the face of inhuman cruelty shines through.