March 25, 2011 by Reader's Connection
We have one March discussion left, at Southport next Monday night.
Southport Library will host a discussion of Amy Tan's novel The Bonesetter's Daughter on Monday, March 28th at 6:30 p.m.
Best-selling author Tan will not disappoint her readers with her most recent work. As with The Joy Luck Club (1989), Tan's narration represents the perspectives of both the Chinese-born mother and the American-born daughter. Ruth, a successful freelance ghostwriter, has lived for nine years with her partner and his two daughters. She is the only child of LuLing, who was widowed shortly after Ruth was born. Now in her mid-forties, Ruth begins to examine her feelings toward her mother, her relationship with her partner, and her career. In the midst of her emotional confusion, she rediscovers her mother's handwritten story of her life in China. After arranging for a translation, Ruth learns some long-hidden truths about her family, which help her to appreciate her mother better. Tan explores the conflicts faced by many women who seek independence while caring for partners, children, and family. She writes with compassion about the tension between immigrant parents and American-born children caused by differences in language and cultural upbringing. This is another fine novel by an important American author. — Library Journal
Fred Cavinder's Forgotten Hoosiers: Profiles from Indiana's Hidden History will be discussed at the Franklin Road Library on Monday, April 4th at 6:30 p.m.
Did you know Harlan Sanders could well have been an Indiana Sagamore instead of a Kentucky Colonel? Fred D. Cavinder tells the Colonel's story…and twenty two more. Cavinder's writing follows two themes, presenting once-famous Hoosiers, and those you might not have been aware were Hoosiers. There is Spencer's E. M. Visqueney, whose "Doughboy" statue graces courthouse lawns throughout the United States. LaPorte's Bill Scholl keeps our collective best foot forward to this day. How about Rochester's Elmo Lincoln, the first movie Tarzan, later to swing into oblivion. Janet Flanner of Indianapolis wrote for New Yorker magazine for fifty years! Jim Eads, born on the Ohio River, left his legacy on the Mississippi. Alvah C. Roebuck left Lafayette for Chicago and became the other half of a world famous mercantile team. There are many more interesting personalities contained in these 189 pages. Famous in their time, these Hoosiers might now provoke an "I didn't know that!" — Mike Hylton, Irvington Library
Abraham Verghese's novel Cutting for Stone will be discussed at the Wayne Library on Monday, April 4th at 6:30 p.m.
Lauded for his sensitive memoir (My Own Country) about his time as a doctor in eastern Tennessee at the onset of the AIDS epidemic in the '80s, Verghese turns his formidable talents to fiction, mining his own life and experiences in a magnificent, sweeping novel that moves from India to Ethiopia to an inner-city hospital in New York City over decades and generations. Sister Mary Joseph Praise, a devout young nun, leaves the south Indian state of Kerala in 1947 for a missionary post in Yemen. During the arduous sea voyage, she saves the life of an English doctor bound for Ethiopia, Thomas Stone, who becomes a key player in her destiny when they meet up again at Missing Hospital in Addis Ababa. Seven years later, Sister Praise dies birthing twin boys: Shiva and Marion, the latter narrating his own and his brother's long, dramatic, biblical story set against the backdrop of political turmoil in Ethiopia, the life of the hospital compound in which they grow up and the love story of their adopted parents, both doctors at Missing. The boys become doctors as well and Verghese's weaving of the practice of medicine into the narrative is fascinating even as the story bobs and weaves with the power and coincidences of the best 19th-century novel. — Publishers Weekly
Swimming with Frogs: Life in the Brown County Hills will be discussed at Central Library on Tuesday, April 5th at 6:00 p.m.
For Ruth Ann Ingraham, spending part of her time in a cabin in the woods in southern Indiana becomes a journey of discovery — of herself and her place in the natural world. Suddenly freed from the urban daily grind, she is able to focus more intently on her surroundings. And she can look more deeply into herself and examine her beliefs. As they settle into the place, the passing of each day offers up simple truths as Ruth Ann and her husband repair the cabin, learn the contour and texture of the land, and become ever more mindful of the animals and plants that share their living space. As the couple learn to walk in step with nature, they discover a depth and richness to life that has previously evaded them. In the hills of Brown County, Indiana, the author finds a fullness of life that survives even loss. — Indiana University Press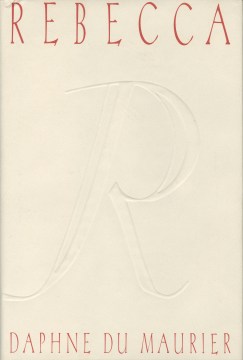 Last night I dreamt I went to the Warren Library again. It seemed to me I stood by the iron gate leading to the drive, and for a while I could not enter, for the way was barred to me. There was a padlock and a chain upon the gate. I called in my dream to the lodge keeper, and had no answer, and peering closer through the rusted spokes of the gate I saw that the library was uninhabited . . . No, wait, that's the beginning of the Daphne Du Maurier classic Rebecca, which will be discussed at Warren on Thursday, April 7th at 10:30 a.m.
The narrator's dream is about the great house Manderley. Things are jumping at Warren.
 The East 38th Street Library is hosting a discussion of Jill Bolte Taylor's My Stroke of Insight: A Brain Scientist's Personal Journey on Monday, April 11th at 6:00 p.m.
On the morning of December 10, 1996 Jill Bolte Taylor, a thirty-seven-year-old Harvard-trained brain scientist experienced a massive stroke when a blood vessel exploded in the left side of her brain. A neuroanatomist by profession, she observed her own mind completely deteriorate to the point that she could not walk, talk, read, write, or recall any of her life, all within the space of four brief hours. As the damaged left side of her brain–the rational, grounded, detail and time-oriented side–swung in and out of function, Taylor alternated between two distinct and opposite realties: the euphoric nirvana of the intuitive and kinesthetic right brain, in which she felt a sense of complete well-being and peace; and the logical, sequential left brain, which recognized Jill was having a stroke, and enabled her to seek help before she was lost completely . . . Today Taylor is convinced that the stroke was the best thing that could have happened to her. It has taught her that the feeling of nirvana is never more than a mere thought away. — Publisher's note  
Pat Tucker's novel Daddy by Default will be discussed at the Flanner House Library on Monday, April 11th at 6:30 p.m.
 A court-system mistake forces a man to pay child support for a child that's not his. Tucker addresses this surprisingly not so unlikely situation and other Texas law conundrums in this dazzling drama, her first trade paperback after a series of mass market titles (Proceed with Caution). Parker and Roxanne Redman are heading home in sadness after Roxanne's suffered another miscarriage when Parker's pulled over for speeding and arrested for delinquent child support for a child that's not his, by a woman he doesn't even know. Meanwhile, Parker's best friend James, who's divorcing his wife, Serena, has just agreed to pay child support for six-year-old Semaj, ill with sickle cell anemia, although James later learns through a blood test that Semaj is not his biological daughter. Tucker's dissection of family law and corruption in the welfare system is both fascinating and horrifying. The men and the women involved, including Parker's distraught wife, Roxy; working-the-system welfare mom Lachez Baker; and out-of-control Serena come vividly to life, along with the innocent children caught in the crossfire of paternity fraud. — Publishers Weekly  
College Avenue Library 's Sugarbook Club will be discussing Joss Ware's novel Night Betrayed on Tuesday, April 12th at 6:00 p.m.

The world they knew is ashes. The world that remains is in peril. And five extraordinary survivors are humankind's last, best hope. The Change that devastated the earth did not destroy Theo Waxnicki. It made him something more than human—eternally young, eternally beautiful . . . but not immortal. When he dies on a mission against the Strangers, he is lost to the darkness . . . until a miracle lady brings him back. Born during the apocalyptic storms and earthquakes that left the world in ruins, Selena has dedicated her life to easing the pain of others. But Theo is the first in her care to survive. Responding to Selena's tender touch, Theo starts to live again, to feel and desire again. But joined in a world of terrors, the secrets they can never share make them targets. And love could be the ultimate betrayal. — Publisher's note 
Founding Mothers: The Women Who Raised Our Nation, by Cokie Roberts, will be discussed at the Irvington Library on Thursday, April 14th at 1:30 p.m.
Since we've heard so much about America's Founding Fathers, the title of this book is irresistible . . . The well-researched text draws primarily from the extant letters of the mothers, wives, and daughters of the Founding Fathers. Some, like Mercy Otis Warren, wrote pamphlets to promote the revolution; others, like Deborah Sampson, fought alongside the men; still others were spies, like Peggy Shippen, wife of Benedict Arnold. Martha Washington makes an appearance, and so does the ever-industrious and articulate Abigail Adams. But this is not just a collection of the women's stories; it is a retelling of the American Revolution and the beginnings of the United States. Roberts (We Are Our Mothers' Daughters), well known as an NPR and ABC political analyst, interweaves the women's stories with the story of the developing nation. The retelling is so convincing that we speculate and anguish with the women over whether there will be a revolution, a war, a Continental Congress, safety from the Indians and the British, enough food to eat, or imprisonment as a traitor because one is related to a signer. — Library Journal  
Stieg Larsson´s bestseller The Girl with the Dragon Tattoo will be discussed at the Fountain Square Library on Thursday, April 14th at 1:30 p.m.
Cases rarely come much colder than the decades-old disappearance of teen heiress Harriet Vanger from her family's remote island retreat north of Stockholm, nor do fiction debuts hotter than this European bestseller by muckraking Swedish journalist Larsson. At once a strikingly original thriller and a vivisection of Sweden's dirty not-so-little secrets (as suggested by its original title, Men Who Hate Women ), this first of a trilogy introduces a provocatively odd couple: disgraced financial journalist Mikael Blomkvist, freshly sentenced to jail for libeling a shady businessman, and the multipierced and tattooed Lisbeth Salander, a feral but vulnerable superhacker. Hired by octogenarian industrialist Henrik Vanger, who wants to find out what happened to his beloved great-niece before he dies, the duo gradually uncover a festering morass of familial corruption–at the same time, Larsson skillfully bares some of the similar horrors that have left Salander such a marked woman. Larsson died in 2004, shortly after handing in the manuscripts for what will be his legacy. — Publishers Weekly
The Lawrence Library will host a discussion of Beth Hoffman's novel Saving Cee Cee Honeycutt on Tuesday, April 19th at 10:15 a.m.
Beth Hoffman's delightful debut novel, Saving CeeCee Honeycutt, is a sweet Southern tale with an unforgettable heroine at its center. Set in 1967, the book skillfully depicts the social dynamics of a South that's still coming of age. After her high-strung mother—a former beauty queen named Camille—is killed by an ice cream truck, 12-year-old CeeCee Honeycutt leaves her home in Ohio to live with her great aunt, Tootie, in Savannah, Georgia. CeeCee soon finds herself surrounded by a group of surrogate mothers, all of whom teach her different lessons about life. She bonds quickly with the smart, insightful Oletta, Tootie's black housekeeper. Tootie's friend Violene, a racist, thrives on gossip, while Thelma Rae, another member of Tootie's crowd, proves deceitful. Life among these vivacious women, as CeeCee quickly learns, is never dull. With its vividly drawn characters and old-fashioned charm, Hoffman's novel will appeal to fans of Fannie Flagg and Sue Monk Kidd. Her portrayal of a still-evolving South is richly detailed and wonderfully authentic. — BookPage  
On Monday, April 25th at 6:30 p.m., the Southport Library will host a Reader's Choice book discussion. Bring a book you like, and share.
Helen Simonson's novel Major Pettigrew's Last Stand will be discussed at the Pike Library on Monday, April 25th at 6:30 p.m.
Sixty-eight-year-old Maj. Ernest Pettigrew has settled into a genteel life of quiet retirement in his beloved village of Edgecombe St. Mary. Refined, gentlemanly, unwaveringly proper in his sense of right vs. wrong, and bemused by most things modern, he has little interest in cavalier relationship mores, the Internet, and crass developments and is gently smitten by the widowed Mrs. Ali, the lovely Pakistani owner of the local shop where he buys his tea. After the unsettling death of his brother, Bertie, the Major finds his careful efforts to court Mrs. Ali (who shares his love of literature) constantly nudged off-course by his callow son, Roger; a handful of socialite ladies planning a dinner/dance at the Major's club; and the not-so-subtle racist attitudes his interest in Mrs. Ali engender. This irresistibly delightful, thoughtful, and utterly charming and surprising novel reads like the work of a seasoned pro. In fact, it is Simonson's debut. — Library Journal
On Thursday, April 28th, Kathryn Stockett's novel The Help will be discussed at the Spades Park Library at 6:00 p.m..
Set in Stockett's native Jackson, MS, in the early 1960s, this first novel adopts the complicated theme of blacks and whites living in a segregated South. A century after the Emancipation Proclamation, black maids raised white children and ran households but were paid poorly, often had to use separate toilets from the family, and watched the children they cared for commit bigotry. In Stockett's narrative, Miss Skeeter, a young white woman, is a naive, aspiring writer who wants to create a series of interviews with local black maids. Even if they're published anonymously, the risk is great; still, Aibileen and Minny agree to participate. Tension pervades the novel as its events are told by these three memorable women. Is this an easy book to read? No, but it is surely worth reading. It may even stir things up as readers in Jackson and beyond question their own discrimination and intolerance in the past and present. — Library Journal
Category Book Discussions | Tags: Readings and Book Discussions
---